FARM FRESH FOOD SUPPLIERS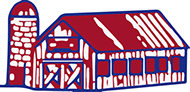 How Are We Doing?
Interested In Becoming A Distributor?
We Want To Know! Contact Us!
So that we may better serve you, please include detailed information about your inquiry. If your comment involves a particular product, please include product name and size, along with retailer name, city, and state where it was purchased.
Privacy Statement:
Farm Fresh Foods collects information from our customers on a voluntary basis. Information received from any customer will be used for internal purposes and will not be sold or provided to third parties. If you have already provided this information and do not wish to receive e-mail or materials from us in the future, please let us know by sending an e-mail request to mdufour@farmfreshfood.com.
All information and images © Farm Fresh Food Suppliers, Inc.